Events
Jun
27
Sat
ISMB2015 – The XXVI International Symposium on Molecular Beams

@ Parador Nacional de Segovia
ISMB2015 is the XXVI Edition of the Molecular Beams Conference series and will take place in Segovia, Spain, from the 28th of June to the 3rd of July 2015. The venue will be Parador Nacional de Segovia, an outstanding hotel and convention center located very close to medieval Segovia downtown, UNESCO Heritage city since 1985.
ISMB2015 will bring together scientists from all over the world to present and discuss the most recent advances in Molecular Beams Science, including reaction and photodissociation dynamics of neutral and ion molecules, ultrafast dynamics and coherent control, cold molecules, biomolecules, molecular clusters and helium droplets, liquid micro-jets and aerosols, beam-surface collisions, with contributions from both theory and experiment.
Following the tradition of the last Conferences, in this occasion ISMB2015 is dedicated to two outstanding scientists whose contributions and impact on Molecular Beams Science have been fundamental: Piergiorgio Casavecchia and Mike Ashfold, who will deliver plenary lectures in a special session in the afternoon of July 2, 2015.
The Conference format will include invited lectures, oral presentations selected among the abstract contributions, and poster sessions. The participation of young researchers and students is particularly welcome.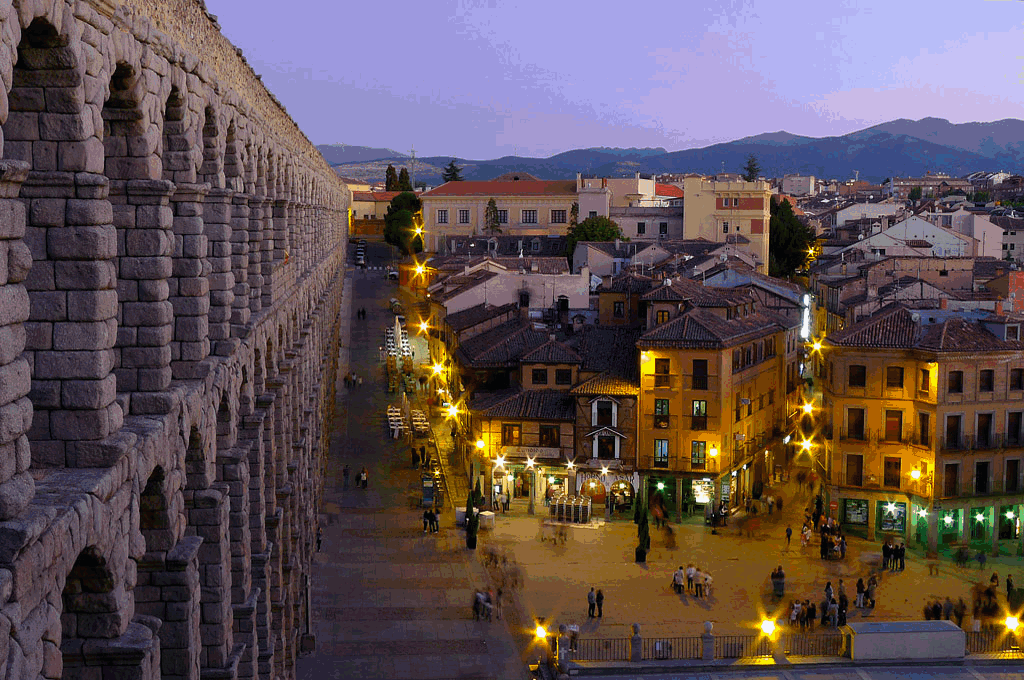 The day of arrival is Sunday, June 28, 2015, with registration during the afternoon and a reception in the evening. The program starts on Monday, June 29, 2015. The Conference will finish on the 3rd of July at midday, after a closure session.
Further information can be found on the conference web site: http://www.ucm.es/ismb which will be kept updated with the most recent news.
On behalf of the ISMB2015 Organizing Committee,
Javier Aoiz & Luis Bañares (Chairs)
May
25
Thu
MACUMB 2017

@ Facultad de Ciencias, Universidad Autonoma de Madrid
The scientific workshop: "Massive Computation for Ultrafast Molecular Breaking" (MACUMB 2017) will be held in the Universidad Autónoma de Madrid (Spain) on 25th and 26th of May 2017.
The scientific program (http://www.macumb.info/programme.html) includes ten invited talks that will be combined with two 3-hours practical sessions in computer rooms. We aim to bring together developers of the state-of-the-art scientific software in the field of quantum chemistry and molecular physics.
Registration is already open and closes on May 15th, 2017. The registration for the meeting is free for all participants.
You can find detailed information at http://www.macumb.info/
Organizers:
Alicia Palacios, Sergio Díaz-Tendero and Jesús González-Vázquez
Departamento de Química, Facultad de Ciencias
Universidad Autónoma de Madrid
Sep
12
Tue
The next Joint Iberian Meeting on Atomic and Molecular Physics IBER 2017 will take place in Barcelona, Spain from September 12 to 14, 2017.
IBER is the biannual conference organised jointly by the Atomic and Molecular Physics Specialised Group (GEFAM) of the Spanish Royal Society of Physics and the Portuguese Society of Physics.
The main purpose of this series of IBER conferences is to bring together scientists of Iberian community dedicated to Atomic and Molecular Physics and related areas of to facilitate the interaction and exchange of knowledge between their research groups. Researchers and scientists from all over Europe and the world are invited to attend this conference and share knowledge. The conference will be structured in three days with plenary lectures, invited lectures, oral presentations and a poster session.
For detailed information and registration please visit:
Specific topics of IBER include:
Quantum Physics and Chemistry
Experimental Techniques and Applied Physics
Atomic and Molecular Spectroscopy and Structure
Biomolecules and Biophysics
Clusters, Nanoparticles
Surfaces and Condensed Phases
Dynamical Studies of Elementary Processes
Femtochemistry and Laser Control
List of Confirmed Speakers
M. Alcamí, U. Autónoma de Madrid (Spain)
V. Aquilanti, U. de Perugia (Italy)
A. Bergeat, U. de Bordeaux (France)
F. Calegari, U. of Hamburg (Germany)
M.L. Carvalho, U. Nova Lisboa (Portugal)
D. Clary, Oxford University (UK)
B. Costa Cabral, U. Lisboa (Portugal)
L.M. Frutos, U. de Alcalá de Henares (Spain)
P. García Jambrina, U. Complutense de Madrid (Spain)
P. Jönsson, Malmö högskola, Malmö (Sweden)
U. Manthe. Universität Bielfeld (Germany)
T. Martinez, Stanford University (USA)
B. Maté, Consejo Superior de Investigaciones Científicas (Spain)
E. Narevicius, Weizmann Institute (Israel)
J. A. Paixão, U. de Coimbra, (Portugal)
M. J. Ramos, U. de Porto (Portugal)
O. Roncero, Consejo Superior de Investigaciones Científicas (Spain)
D. Shalashilin, U. of Leeds (UK)
S. Willitchs, U. Basel (Switzerland)
Registration is now open. The deadline for early-bird registration is July 6th while abstract submission will be open until June 9th. Please  mark your calendars.
Approximately 10-12 contributions will be selected for oral communications. The participation of young researchers and students is particularly welcome.
We looking forward to welcoming in Barcelona!
With best regards
The Organising Committee at Universitat de Barcelona,
Antonio Aguilar Navarro (Chairman)
Margarita Albertí Wirsing
Miguel González Pérez
Fermín Huarte-Larrañaga (Secretary)
Estefanía López Marne
Josep Maria Lucas
Departament de Ciència de Materials i Química Física
Secció de Química Física
Institut de Química Teòrica i Computacional de la UB (IQTCUB)
Universitat de Barcelona