Events
Jun
27
Sat
ISMB2015 – The XXVI International Symposium on Molecular Beams

@ Parador Nacional de Segovia
ISMB2015 is the XXVI Edition of the Molecular Beams Conference series and will take place in Segovia, Spain, from the 28th of June to the 3rd of July 2015. The venue will be Parador Nacional de Segovia, an outstanding hotel and convention center located very close to medieval Segovia downtown, UNESCO Heritage city since 1985.
ISMB2015 will bring together scientists from all over the world to present and discuss the most recent advances in Molecular Beams Science, including reaction and photodissociation dynamics of neutral and ion molecules, ultrafast dynamics and coherent control, cold molecules, biomolecules, molecular clusters and helium droplets, liquid micro-jets and aerosols, beam-surface collisions, with contributions from both theory and experiment.
Following the tradition of the last Conferences, in this occasion ISMB2015 is dedicated to two outstanding scientists whose contributions and impact on Molecular Beams Science have been fundamental: Piergiorgio Casavecchia and Mike Ashfold, who will deliver plenary lectures in a special session in the afternoon of July 2, 2015.
The Conference format will include invited lectures, oral presentations selected among the abstract contributions, and poster sessions. The participation of young researchers and students is particularly welcome.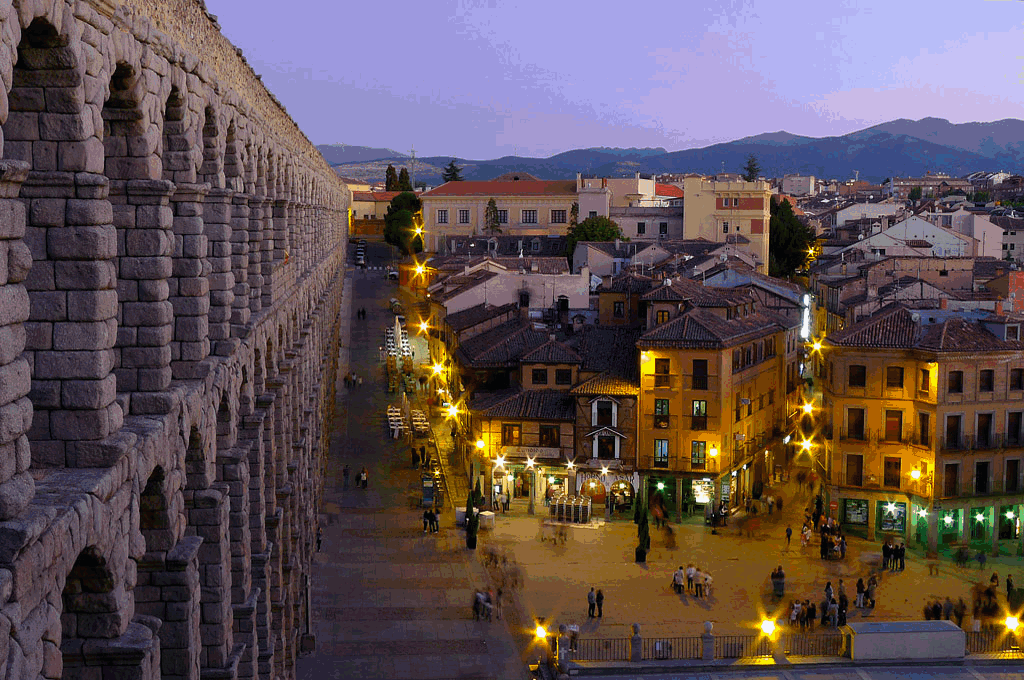 The day of arrival is Sunday, June 28, 2015, with registration during the afternoon and a reception in the evening. The program starts on Monday, June 29, 2015. The Conference will finish on the 3rd of July at midday, after a closure session.
Further information can be found on the conference web site: http://www.ucm.es/ismb which will be kept updated with the most recent news.
On behalf of the ISMB2015 Organizing Committee,
Javier Aoiz & Luis Bañares (Chairs)
May
25
Thu
MACUMB 2017

@ Facultad de Ciencias, Universidad Autonoma de Madrid
The scientific workshop: "Massive Computation for Ultrafast Molecular Breaking" (MACUMB 2017) will be held in the Universidad Autónoma de Madrid (Spain) on 25th and 26th of May 2017.
The scientific program (http://www.macumb.info/programme.html) includes ten invited talks that will be combined with two 3-hours practical sessions in computer rooms. We aim to bring together developers of the state-of-the-art scientific software in the field of quantum chemistry and molecular physics.
Registration is already open and closes on May 15th, 2017. The registration for the meeting is free for all participants.
You can find detailed information at http://www.macumb.info/
Organizers:
Alicia Palacios, Sergio Díaz-Tendero and Jesús González-Vázquez
Departamento de Química, Facultad de Ciencias
Universidad Autónoma de Madrid
Jun
25
Sun
The European Conference on Lasers and Electro-Optics and the European Quantum Electronics Conference will take place from Sunday 25 June to Thursday 29 June 2017 in Munich (ICM), Germany as part of the World of Photonics Congress and the Laser World of Photonics 2017, the world's leading laser trade fair.
The Congress will be the largest, most comprehensive and prestigious gathering of optics and photonics scientists and engineers organized in Europe in 2017.
A full list of topics and committees can be viewed on the conference website at http://www.cleoeurope.org/  and we hope you will agree that the high quality of plenary, keynote, tutorial, invited speakers and short courses promises to make this conference unmissable!
The chairs invite you to come to Munich during June 25 – 29, 2017 and participate in Europe's most exciting photonics and quantum electronics event. The historical and cultural atmosphere of Munich in June also provides a perfect environment for scientific and professional networking and is a tremendous source of scientific inspiration.
Contributed papers can now be sent on line via https://sciconf.org/cee2017/submit.
Please remember the deadline for the submissions: Thursday January 19, 2017, 23:59 CET.
Submissions should consist of a 35-word abstract and a single A4 page summary in pdf format.
Conference topics cover a very wide spectrum of technical areas including laser development, new optical materials, nonlinear optics and nonlinear dynamics, ultrafast phenomena, telecommunications technologies, atom and quantum optics, quantum information, precision metrology, fibre optics, optical sensing, photonic crystals, nanophotonics and metamaterials etc.  A particular highlight of the 2017 programme will be a series of special symposia surveying recent advances in the following emerging areas of:
Free Electron Lasers and Applications
Advanced Microscopy and Nanoscopy
Photonics in Cancer Detection and Therapy
Optics of Topological Insulators
Perovskite Optoelectronics
More details can be found at http://www.cleoeurope.org/
The conference is organised by the European Physical Society and its Quantum Electronics and Optics Division (QEOD), in cooperation with the IEEE Photonics Society and the Optical Society (OSA).
The CLEO®/Europe-EQEC conference series provides a unique European forum, offering informative reviews and discussing recent advances covering a wide spectrum of topics, from fundamental light-matter interactions and new sources of coherent light, to technology development, systems engineering and applications in industry and applied science.
We are looking forward to seeing you in Munich!
Giulio Cerullo, Politecnico di Milano, Italy
Valerio Pruneri, ICFO-The Institute of Photonic Sciences & ICREA, Spain
CLEO®/Europe General Chairs
Thorsten Ackemann, University of Strathclyde, United Kingdom
Christine Silberhorn, Universität Paderborn, Germany
EQEC General Chairs
Jörg Schreiber, Ludwig-Maximilians-Universität and Max Planck Institute for Quantum Optics, Garching, Germany CLEO®/Europe-EQEC Local Chair